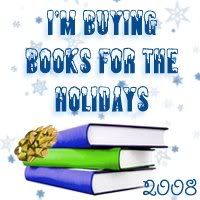 When I was a child, there was nothing that would please me more than a new book. It didn't have to be expensive. Paperbacks were fine. The treasure was between the covers--that delicious transportation to a different time and place, a chance to try on someone else's life for a bit, to experience things I'd be too afraid to try for real. If I enjoyed the story, I'd read it again in quick succession, just for the joy of it.
So now that there's a recession on and money is tight, why wouldn' t I decide to give books as gifts? If you take the time to match the book to the recipient, it speaks volumes (pun intended) about how much the person means to you.
Forget the pricey gadgets. Leave the goofy holiday sweaters on the hangers where they belong. Give someone the gift of a whole world for under $10.
You just can't beat that.
Check out my
DG's Picks
page for books I've enjoyed.